If the site is full please visit other shoreline access areas. Nearby shoreline access points include Ediz Hook and Freshwater Bay.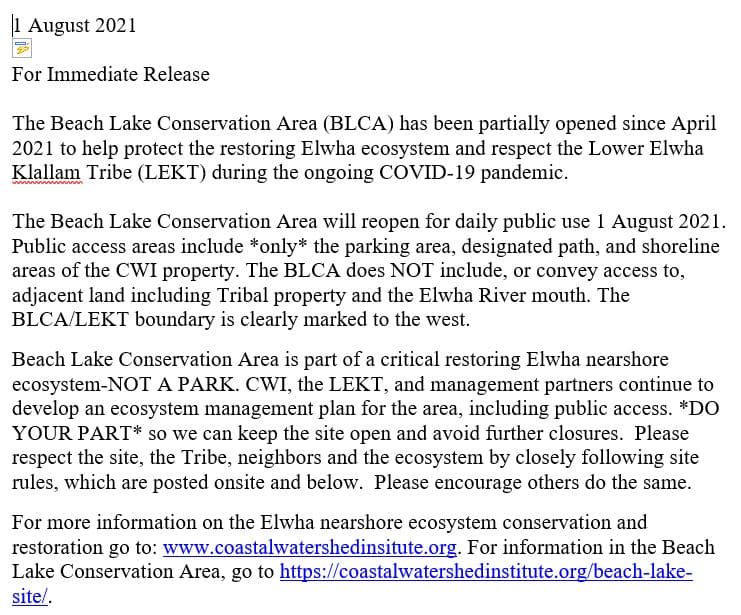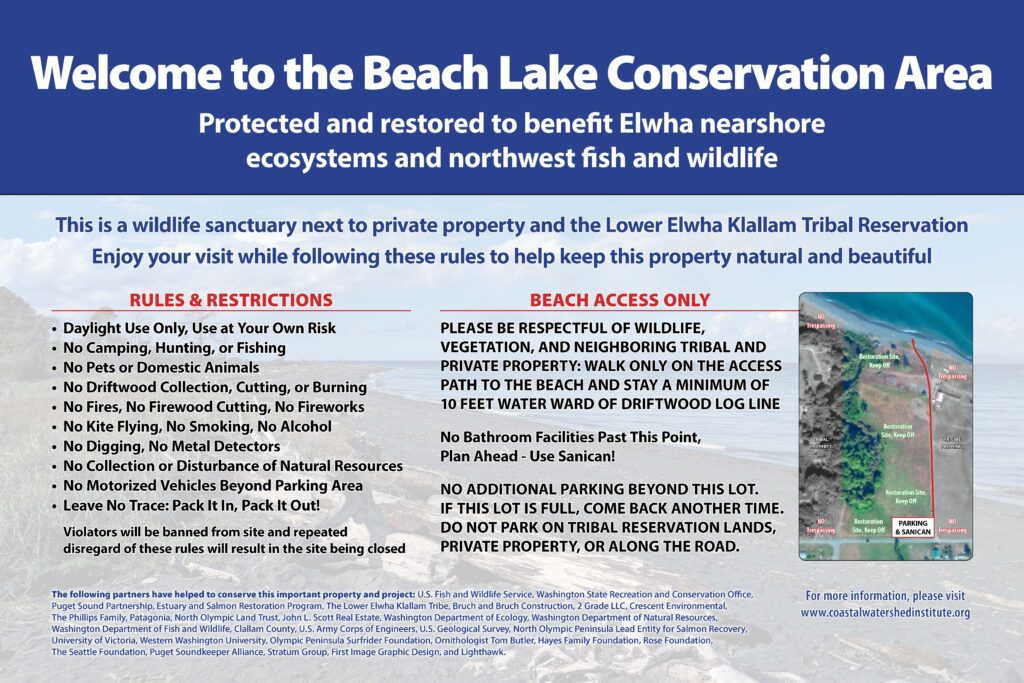 Site history and project background
Ben and Isabel Phillips moved to Port Angeles in 1914 and soon established the First National Bank of Port Angeles. In the mid-1930s, the Phillips purchased a 70-acre farm including the land where the Beach Lake Site now resides. After four generations of Phillips Family ownership,  the Coastal Watershed Institute purchased  the Beach Like Conservation Area land from the Phillips  family with aid from federal and local grants.
Information on the Beach Lake Ecosystem Restoration and Conservation project can be found on the CWI blog post: Elwha Nearshore Rising: Beach Lake Shoreline Restoration
Information on the Phillips Cabin is here: Phillips Cabin Beach Lake Conservation Area